MAKE CONNECTIONS WORK FOR YOU.
Young, Williams & Theiss provides the highest level of representation and service to its clients with an emphasis on quality and long-term success. We emphasize personal service and utilize the latest technology for maximum efficiency. We acquire clients largely through referrals and we retain clients through our work product. It is our intention to cultivate long-standing relationships with our clients. Legal business decisions may have far-reaching implications and consequences. Experience in the business arena is a critical component in the calculus of corporate decision-making. It's often imperative to take a long view. Young, Williams & Theiss brings decades of experience to the table ~ there is simply no substitute for experienced attorneys. Our clients have access to the specialties needed for their particular needs. We offer comprehensive business services ~ including an on-site title company. Our primary focus is on business, real estate, commercial law, business and general civil litigation. The firm is listed in the Bar Register of Preeminent Lawyers and is peer rated "AV" (highest designation) by Martindale Hubbell.
(scroll down)

Protecting the interests and advancing the success of entrepreneurs, business owners, shareholders, and investors.
Business Formation
Purchases & Sales
Contract Agreements

Sophisticated Financing
Business Dissolution

Real Estate Transactions
Settlements & Litigation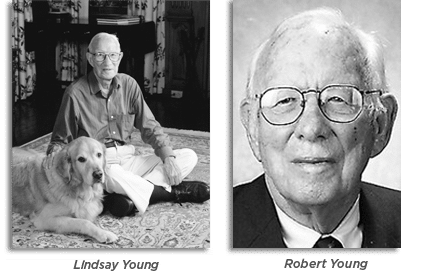 HISTORY
The predecessor of Young, Williams & Theiss was the Law Firm of Green & Webb which was formed in Knoxville in 1915. In 1931, the firm became Green, Webb & McCampbell with the addition of Herbert H. McCampbell. In 1965, the firm merged with Robert and Lindsay Young to become the Firm of McCampbell & Young. To reflect the change in the ownership of the firm, the name was changed in 2023 to Young, Williams & Theiss. The firm's name has evolved over the decades, but the founding principle has remained the same: hire and retain the best and brightest ~ provide sophisticated legal services to respected business clients while humbly serving the larger community with compassion and integrity.
"What is important in knowledge is not quantity, but quality. It is important to know what knowledge is significant, what is less so, and what is trivial."
(Leo Tolstoy)